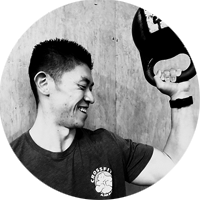 Fitness is my jam and CrossFit is my passion! I love CrossFit because it has created a community that focuses on helping people of all ages live healthier and more active lives.
One of my favorite things as a coach is being able to make positive impacts on each member's health and fitness. As a coach, I am caring, energetic, and loud at times. I aim to make each class fun, competitive, and I hope that each athlete comes back stronger and more confident than the last time.
Outside of CrossFit I love to eat, travel, hike, snowboard, and hang out with friends and family.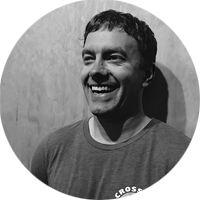 I started my CrossFit journey in 2008, having arrived here by way of a road of years in martial arts (Karate, Tae Kwon Do, Kung Fu, Tai Chi, Ba Gua, and Capoeira), and the intense desire to not get fat. The emphasis on technique and form before intensity, and the supportive yet challenging nature of the group classes, and beginning nutritional knowledge drew me in.
One day, while helping another member work on pull-ups, she exclaimed how that was the first one she had ever done in her 63 years on this earth, and she was floored and ecstatic. It was a life-changing event I was witnessing, which in turn changed my life. I became motivated to become a coach and help more people make dramatic positive changes in their lives. I began coaching in 2010, which lead me to take a CrossFit Gymnastics seminar, which got me hooked on the movements and strength of gymnastics. I began to practice on my own and took classes at a circus school to learn even more.
In 2014 I was accepted as a coach for the CrossFit Gymnastics Seminars, which is one of those great jobs that just feeds your passion. I work hard to bring that knowledge to my everyday coaching, and always coach like I would want to be coached. This means I will ALWAYS be on your case about better body position, safer movement, and correct technique. Speed is one side effect of excellent technique. Fitness is another.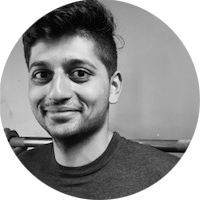 I grew up in the Pacific Northwest playing soccer, water polo, and tennis growing up as well as taking advantage of all the outdoors here had to offer. Skiing and snowshoeing in the winters, hiking, swimming, & biking in the summers were the only way we spent our weekends around here. In college, I went from a 3 sport athlete to a significantly less active individual. In 2013, I decided I wanted to be fit and fast like I used to be and bought a Group On to CrossFit for 20 sessions and did all 20 days straight. I was also blown away by all the awesome people who also showed up everyday! Looking back, it's just amazing to see how much more I can do whether it be lift more, or move faster! I'm not looking to be the strongest ever, just move good well into my old years and this seems to be the way to go for me!